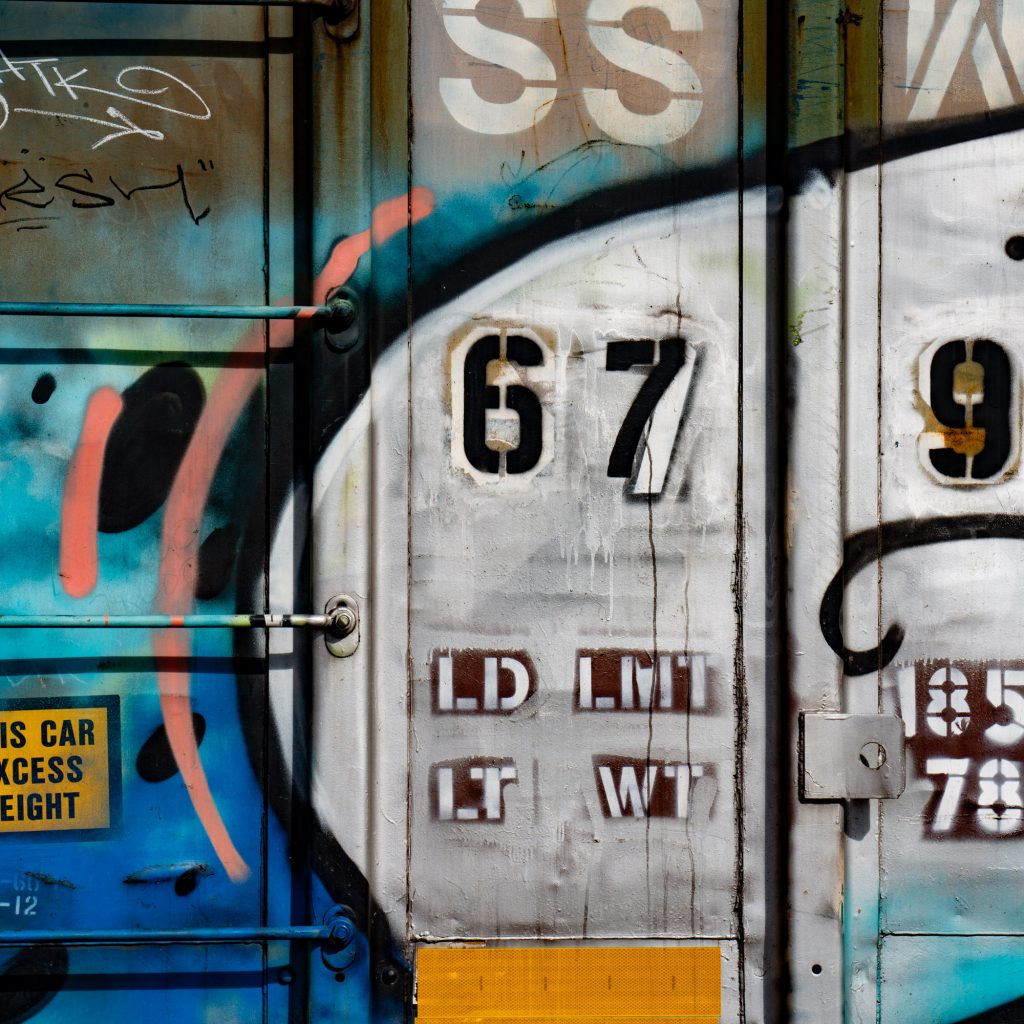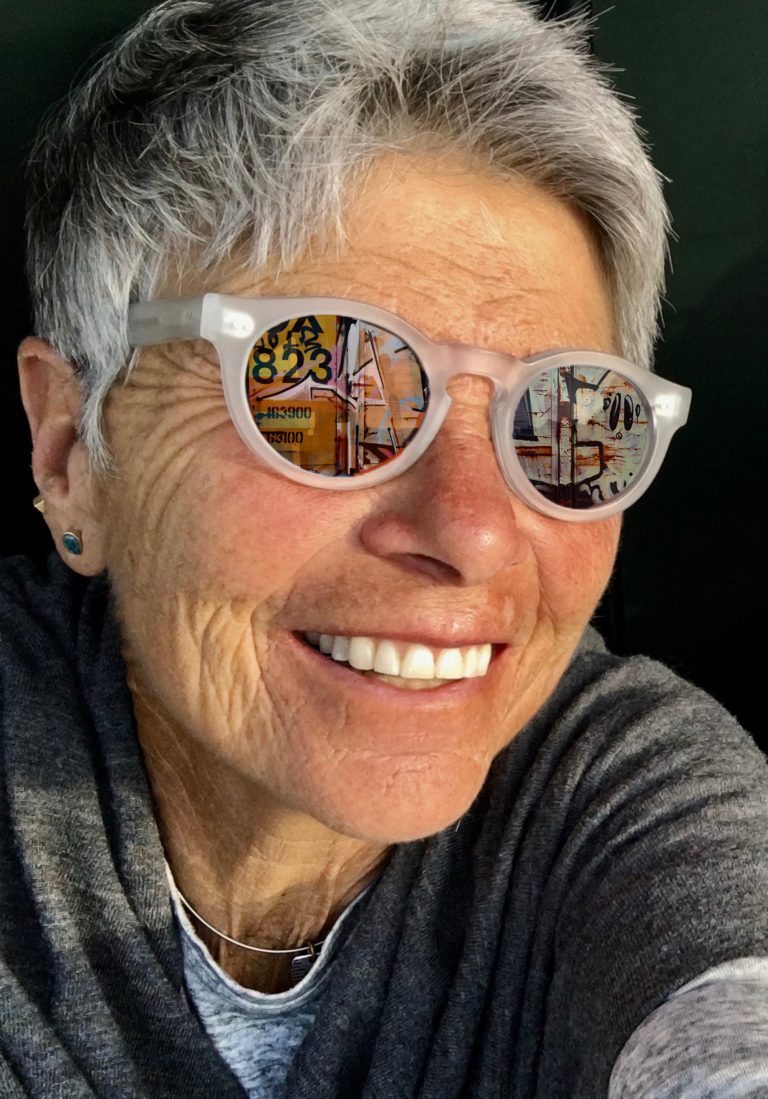 Janey Katz
Janey Katz is a local Silver City photographer who is passionate about recycling images "borrowed" from the sides of Union Pacific freight trains. She was born in the Midwest and her family lived in lots of unusual places… a farm in Wisconsin and a houseboat in Tennessee among them. She started getting recognized for her art in junior high and attended Washington University in St.Louis for a year. In her early 30s she was awarded a grant from Planned Parenthood to do a one woman show in found objects and neon. She is still attracted to the patinas on found metal objects old abandoned vehicles.
Today Janey is a nationally recognized artist, best known for her Re in CARn ART – metal sculptures cut from old truck roofs and hoods. In the 80's and 90's most of her raw materials were hauled out of arroyos near her Galisteo,New Mexico home. For the last 25+ years, she has been creating wall hung sculptures and freestanding whimsical "Critters from the Hood" carried in galleries and gift shops as well as in Sundance and other catalogs. At one time her work was seen in over 200 galleries and gift shops. She moved to Silver City in 1999 and turned an old historic downtown warehouse into a studio space for herself, her partner and other local artists.
Recently Janey has reinvented herself and is photographing the graffiti on box cars and transforming the photos in her computer to be "paintings" with a life of their own. These paintings are then printed on metal – a nod to where they came from.
Her love for found objects, color and metal are married into her current body of work and her sense of composition and color as always are the stars!
A Fast Moving Palette
I have become a stalker….hanging out at train crossings waiting for the shapes and colors I need for my next creation to come whizzing by.
Raw materials… Insistent statements from people I'll never meet…caught in my camera lens to be imprisoned later in my computer.
Now the fun part…  Dissecting and choosing the bits of my "captives" that please me to print on metal – a nod to where they're from.
Life is about choices… These are mine. There are no wrong ones I've found. If I don't like a choice I've made I can just make another one… So can you!
Thanks to all the artists who risked arrest or injury to send their choices all across the country for the rest of us to enjoy – if only for a few seconds!